The strongest Latin trap artist in the world
1.Bad Bunny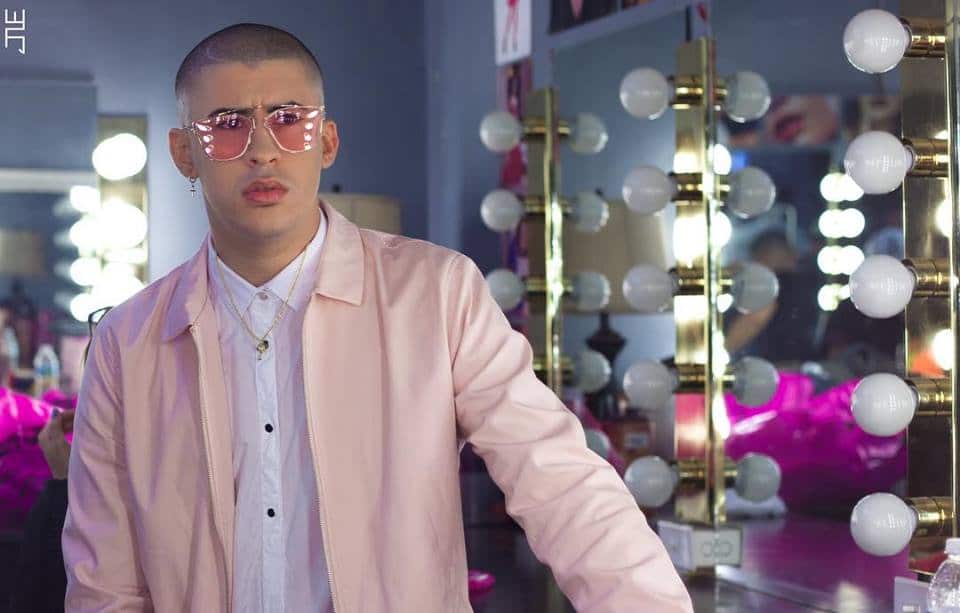 Benito Antonio Martínez Ocasio, known in the world of music as Bad Bunny, is a Puerto Rican singer and songwriter (He also has American nationality) of hip-hop in Spanish, rap, trap and other urban rhythms. He was born in San Juan, Puerto Rico on March 10, 1994 and is recognized as a creative and versatile artist. He is the author of most of the tracks and tracks of his songs.
His stage name "Bad Bunny" was awarded to him because of a picture of childhood in the school dressed as a rabbit, where he had the face of not being very happy. This photo was shared on social networks and with it I created a Twitter account with the name Bad Bunny. When fame came he decided to leave that name.
His beginnings in music were when he himself began to perform his tracks in FL Studio; In addition, he composed the lyrics of the songs and then published them on various digital platforms, so that little by little he generated expectation and gained great receptivity in the listeners.
One of his first songs that was released to Bad Bunny was "Diles", which was released in mid-2016. That same year, he started to be part of the Hear This Music company of Dj Luian and Mambo Kings; who, realized the success that Bad Bunny was having, recognized his talent and offered him to sign to join the company. Already with his new musical company, he released the remix of the single "Diles", where he had the collaboration of Ñengo Flow, Ozuna, Arcángel Y Farruko, which was reaching millions of views on YouTube.
2.Ozuna
Juan Carlos Ozuna Rosado is a Dominican-Puerto Rican reggaeton and trap singer, known in the musical world by his stage name Ozuna. He was born on March 13, 1992 in San Juan, Puerto Rico and is the son of Dominican parents. He showed his interest in music since he was 12 years old, when he began to make song compositions, which motivated him to prepare to fulfill the dream of being a singer and be recognized in the musical world.
In 2014 he began his path to popularity and fame, since he signed a recording contract with the Puerto Rican company Golden Family Records Inc. and was able to start publishing his record works on YouTube made in past years. By 2015, his talent began to cross borders, since his music already played in several countries in Latin America, where his song "Si no te quiere" was a great success on the radio networks. In 2015 he also performed concerts in some countries of South America where his music was already heard.
By the beginning of 2016, the urban singer managed to reach even more the Latin American audience when he launched the song "La ocasion", which had the collaboration of DJ Luian, Mambo Kingz, De La Ghetto, Arcángel and Anuel AA; With that song, Ozuna reached the position number 22 of the Hot Latin Songs. In March of that same year he released the remix of the song "Do not want to fall in love", in collaboration with the popular singer Daddy Yankee, which had great popularity on the radio and YouTube. In the month of September, Ozuna songs already exceeded one hundred thousand visits on channels such as YouTube, so he wanted to continue innovating in the world of music and released his song "Tell him you love me", which became very popular quickly and it was positioned in the musical lists of the Billboard magazine, also it reached the position number 13 in the Hot Latin Songs.
3.Anuel AA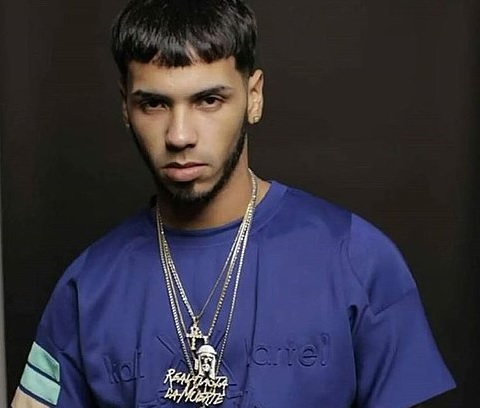 Emmanuel Gazmey Santiago, known in the world of music as Anuel AA, is a young rapper who has excelled in the genre of trap and reggaeton. He was born on November 27, 1992 in Carolina, Puerto Rico, and is the son of Nilda Santiago and José Gazmey, who was a musician and vice president of A & R at Sony Music in Puerto Rico.
He studied at the Maria Auxiliadora School in Carolina, and in the course of his training was showing interest in music. At the end of 2010 he began his career making songs and in 2012 he began recording with the Maybach Music label of American rapper Rick Ross.
For the year 2014 it began to gain popularity in Puerto Rico and the United States. A year later, he became known worldwide with the song "La Ocasión", showing a style with sounds that varied between rap and trap; nevertheless, time later it was decided by the street reggaetón, collaborating with diverse urban artists.
The first Mixtape of Anuel AA was "Real Hasta La Muerte", which was released in the year 2016. Within the record work were highlighted songs like: "Soldier and Prophet", "Yesterday" "The Chance" among others.
4. Farruko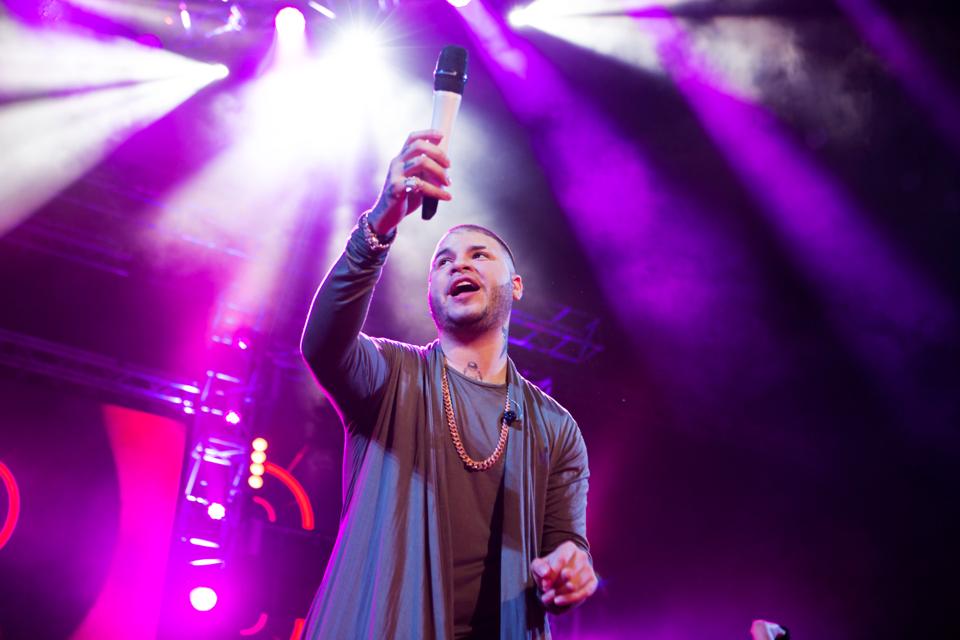 Carlos Efrén Reyes Rosado, known in the musical world as Farruko, is a Puerto Rican singer of reggaeton and urban music, considered one of the young talents of the genre. He was born on May 2, 1991 in Bayamón, Puerto Rico and at an early age he became interested in music, even without having a clear vision of the fame that awaited him.
In his time as a young man, he stayed in his hometown of Bayamón, where he studied elementary and high school. In 2007, with the clear idea of ​​being a well-known singer of the urban genre, he took his first steps in music with his first song entitled "Sex outside the planet". The song was the first successful step for Farruko in the reggaetón genre, so much so that he caught the attention of the product Alex Gargolas, who included it in the intro of the album Los Brothers in 2008, this being the first official participation of the singer in an official reggaetón production. His excellent musical style led him to collaborate with José Feliciano in 2010 in the song "Su hija me gusta" and later with Daddy Yankee and Don Omar. His songs have quickly reached social and musical networks, becoming a total success and reaching records of visits.
5. Bryant Myers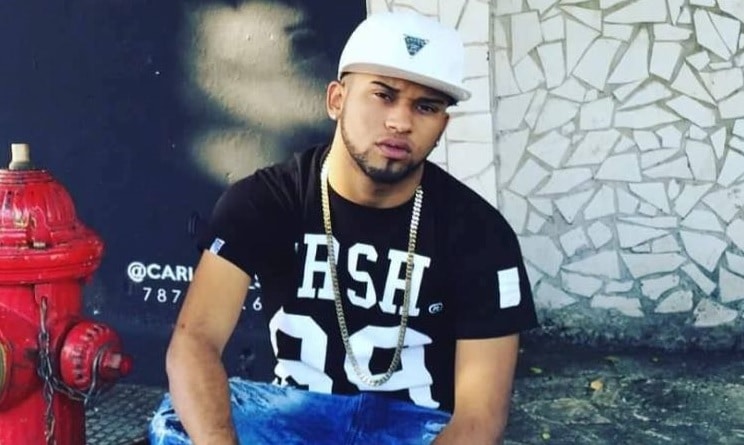 Bryant Roena, known in the world of music as Bryant Myers, is a Puerto Rican singer of the urban genre and trap, recognized for being one of the exponents of the moment in those musical genres and for his particular voice, which makes it different from the rest of exponents of the genre. In addition, he describes himself as "The one with the hoarse voice that does not use delay". He was born on April 5, 1998 in Loma Alta, Carolina, Puerto Rico.
He grew up in the corners, in the alleys and was part of the so-called school of the street, so much so that he went through financial difficulties, it was at that moment when he began to write his lyrics with the motivation to get ahead. Bryant claimed that:
"Sometimes we did not have breakfast or lunch. My mom could not buy me some slippers. That made me want to make a lot of money to have my family well, and that nothing should be missing from my mother or my brother "
His stage name comes from the character in the movie "Halloween" Michael Myers, opting for the name of Bryant Myers.
His start in music was with the song "Esclava", which he released in September 2015 and had the collaboration of his political cousin Luis Beauchamp, better known as Anonimus. For the year 2016 premiered the remix of this theme, which counted with the collaboration of the singers Anuel AA and Almighty; In addition, it managed to exceed 20 million views on the Youtube platform in the third quarter of the year. That same year, he announced the release of his album "Mr. Myers